Expedition Point is a new lakeside residential community development in Madison County, MS It is situated near the southeastern corner of the Natchez Trace Parkway and Hwy 43. The property enjoys excellent access to both highways and is approximately 15- 18 minutes from most point of interest in Madison, Ridgeland and Northeast Jackson.
The community will consist primarily of a gated residential zone consisting of approximately 200 residences varying in size from 2,000 sf to over 5,000 sf.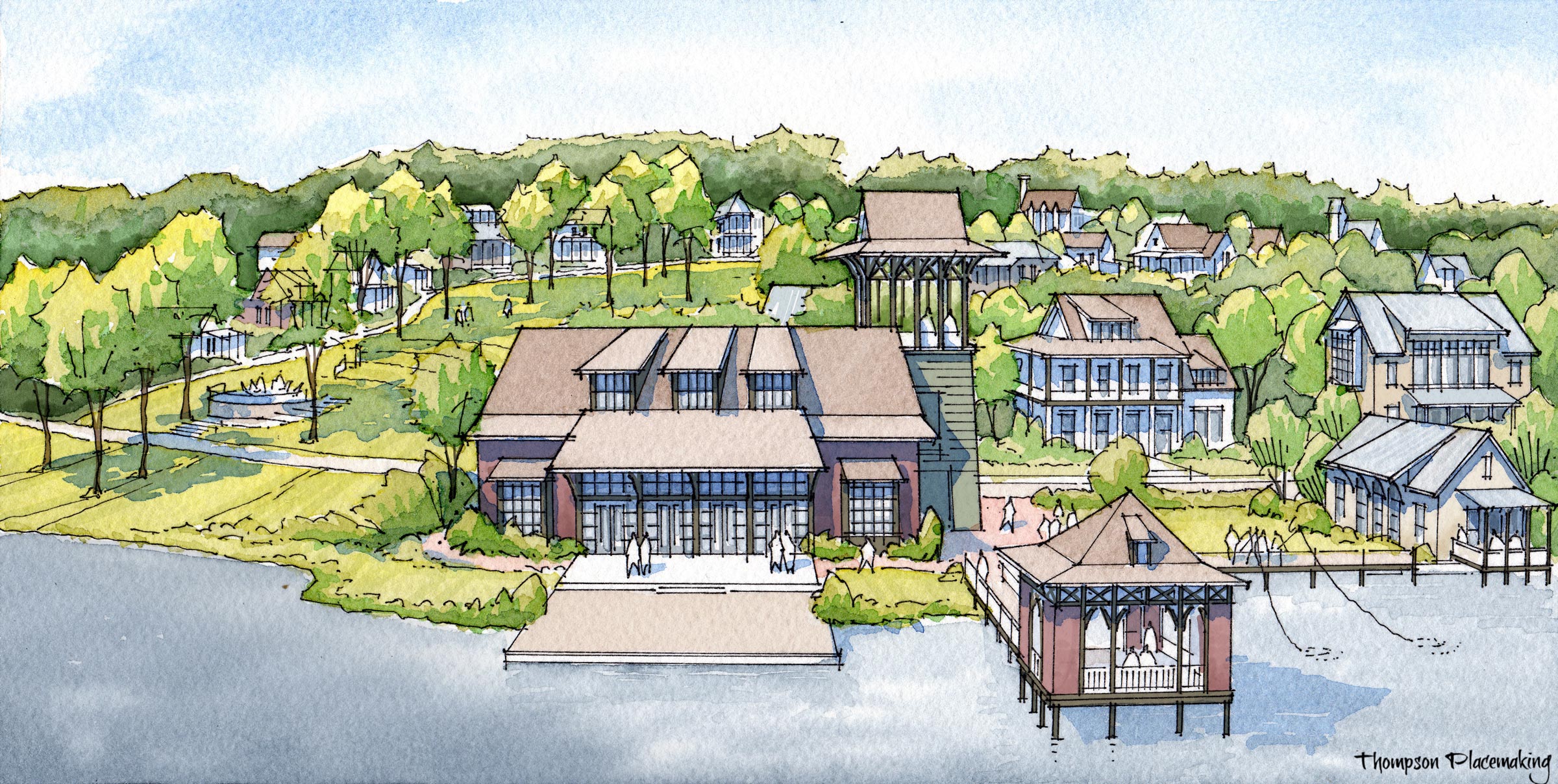 Service Providers:
Internet/telephone/television will be provided by C-Spire
Water-Sewer will be provided by Pearl River Valley Water Supply District
In keeping with the uncluttered natural beauty Expedition Point is providing underground utility services to all of the residential neighborhoods. 
Natural gas will be provided by Atmos
Amenities (existing, to be built, and planned):
Existing amenities include:
Fishing, skiing, sailing and boating on the 33,000-acre Ross Barnett Reservoir (current boat ramp on-site to be improved)
Natchez Trace equestrian trail located just opposite to Expedition Point on the west of the Trace only 1 minute from entrance to Expedition Point
Biking along the Natchez Trace – available anytime to biking enthusiasts only 1 minute bike from entrance to Expedition Point
Over 10,000 acres of hunting land adjacent or near Expedition Point managed by the Pearl River Valley Water Supply District – just minutes by car from Expedition Point
Turcotte sporting clays range across Hwy 43 only 1 minute from the entrance to Expedition Point
To be built and completed amenities within 18-24 months:
• Clubhouse and workout facility will be situated in the middle of the residential neighborhood overlooking the water.
• Pool
• Playground
• Walking trails
• Multi-use ball field
• Multi-use building (near boat landing)
• Improvements to boat landing area including bathrooms
Other amenities include:
• 123-acre virtual protected island surrounded by tens of thousands of acres of park land (33,000-acre lake plus 10,000 acres hunting land plus the Natchez Trace Parkway)
• No stop lights and only one stop sign from Ridgeland to entrance of Expedition Point – one of the most beautiful pristine drives in the Southeastern USA
Located in Madison School District:
– Madison Crossing Elementary School
– Germantown Middle School
– Germantown high School
– Favorably located to Madison Ridgeland Academy
Estimated Homeowner Costs for Homes in the $399K-$599K range:
(compares very favorably to other neighborhood)
Expedition Point
• County Tax (Madison) $3,400.00
• Pearl River Water Supply District Rental $600.00
• HOA Dues $900.00
• Public Improvement Bond (PID) Assessment $-0-
• City Tax $-0-
(1) Unlike Reunion or Lost Rabbit, Expedition Point will not have any PID assessment.
(2) Expedition Point is located in Madison County not in any municipality.